The best cloud storage providers largely offer the same core features in various amounts. What sets them apart from the others is speed, security, and privacy. Some say they care about these things but reality has proved that that's not the case…
Having been in the cloud and web development industry for over 15 years now, I've managed to use them all. I've used the good ones and the bad ones. And that's why I can boil it down for you:
Quick Overview
Below is a quick look at my top choices. None have any huge weaknesses but they all have a strength that they excel at. I point those out next to the orange links that you can click to visit the company's site.
The 4 Best Cloud Storage Providers, Period
If you want to know how I've made my selections, I explain it below and also explain why I've left out some larger companies (they don't care about your privacy). But for now, let's look at the best options and what they offer based on my real world, professional experience in the industry.
Sync.com
Sync.com has a great set-up going on. Their plans are built on a "per user" basis with storage provided to each user and not a shared amount. They're as full featured as iDrive and pCloud. It's their pricing strategy that's attractive to teams and families.
Here are their business plans, though they do have personal plans too, but I think you'll like these better, honestly, since they're more fully featured at a better "price per storage" rating:
| | Solo | Pro | Advanced |
| --- | --- | --- | --- |
| Price | $10 /mo | $5 /user | $15 /user |
| Storage | 3 TB | 1 TB / user | 10 TB / user |
| Sharing | ✔ | ✔ | ✔ |
| Syncs & Backups | ✔ | ✔ | ✔ |
| Encryption | ✔ | ✔ | ✔ |
| Remote Wipe | ✔ | ✔ | ✔ |
Let me point out above that where the pricing is per user, you have a 2 user minimum, but no maximum of course. The storage amounts scale with the number of users. What I also appreciate is all of their plans offer all of the same features, minus a few that don't matter. They're equal offerings with no incentives to use a higher tiered plan than needed. That's fair and I like it.
iDrive
iDrive is hard to beat on price as an individual. Compared to others, some of their plans get as cheap as $6 per month at even 5x and 10x the storage capacity of other companies, and you only have to bother paying annually. Their business plans cover all of the various compliance regulations so you don't even have to worry.
The Personal plan below is an outstanding value, but if you need compliance and multiple users get the Business plan:
| | Personal | Business |
| --- | --- | --- |
| Price | $52 /year | $75 /year |
| Storage | 2 TB | 250 GB |
| Users | ✖ | ✔ |
| Compliance | ✖ | ✔ |
| Normal Backup | ✔ | ✔ |
| Server Backup | ✖ | ✔ |
iDrive is who I recommend to people that can't afford to have a sub-par service but can't afford a more expensive option either. The only trade off is having multiple users unless you're on the business plan. Otherwise, this is an incredible value. Check them out by clicking the button below.
pCloud
pCloud is in the top 3 of my four picks. Their pricing per amount of storage is as competitive as the others, they offer equally good features and even better in some categories. They also allow you to pay once for life at a massive discount, which is how I prefer to do things. I hate monthly subscriptions, though they do offer those too.
Below are their main plans shown at the one-time price (they have monthly and annually too at insanely low prices), though you can contact them for customized business plans.
| | Premium | Premium Plus | Family |
| --- | --- | --- | --- |
| Price | $175 once | $350 once | $500 once |
| Storage | 500 GB | 2,048 GB | 2,048 GB |
| Encryption | ✔ | ✔ | ✔ |
| Redundancy | 5 Servers | 5 Servers | 5 Servers |
| Fair Share | ✔ | ✔ | ✔ |
| History | 30 days | 30 days | 30 days |
They even have a "Crypto" plan where ramp up their encryption super high for you. They even have a prize out for anyone that can hack it (nobody has won). They offer everything you could want out of a service, with the key difference is you can pay one time for a life-time account. If that's attractive to you, then you should give pCloud a serious look. They do have monthly and annual plans as well.
Box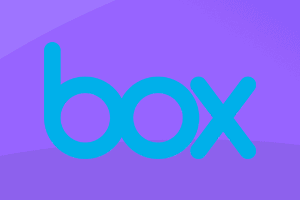 Box is absolutely who I recommend to businesses. You get all of the normal storage options, but they also are set up for you to develop and deploy enterprise applications too. Think of them as a storage, hosting, and computing provider in this sense. If you're a business with these needs, don't even bother with the other companies. The number of integrations they have with all the other business-use companies is staggering.
Here are their platform plans, though they have others. This, though, is where they shine:
| | Free Trial | Enterprise |
| --- | --- | --- |
| Price | Free | Custom |
| Users | 10 | Custom |
| Sandboxes | ✖ | ✔ |
| Addons | ✖ | ✔ |
| Premiere Support | ✖ | ✔ |
| Consulting | ✖ | ✔ |
These are their business platform plans, but there's individual ones too but these guys are primed for businesses needing complete suites for every and any purpose. That's why I've chosen to list their platform plans. If you're an individual they're great, but if you're a business this is who you want to use. Snag their free trial plan to check it out. I promise you'll be amazed.
How I Chose the Best Cloud Storage Companies
The main criteria I use for rating these companies is my own satisfaction with the service. I've used all of the most popular (and some less well known) options in my own life, helping my friends and family as their tech support, or with clients who already used a service or needed me to set it up. But there are other important components to being fully satisfied, which I've laid out below:
Privacy Reputation – This is at the top for a reason. If a company has any reputation for not caring for or abusing their customer's privacy, they are disqualified immediately. My picks have satisfied, unworried users that employ encryption, two-factor authentication, and more.
Single-Minded Focus – Companies that focus on one thing excel at that thing. I mention more options below that spread themselves thin and end up with a sub-par experience in one way or another.
Sensible Plans – The company must have tiers of plans that make sense, with no price or feature anchoring to trick you into getting more storage than you need. These plans must accommodate everyone, from a mom looking to backup her smart phone pictures to a business with terabytes of spreadsheets.
Web & App Support – We want to access our files and photos from anywhere on any device. That means there needs to be a web portal and apps for smart phones and tablets.
Backups & Restoration – We expect frequent backups and the ability to restore completely from a backup in the case of a disaster. This needs to largely happen without the user's intervention. It should be automatic and done behind the scenes for us.
File Syncing & Sharing – Users need their files to sync fast, because we often use the cloud to pass files from device to device. We need to also allow friends and family to read from our cloud with access levels so we can have tiers of privacy.
There are some items I didn't mention, such as uptime, meaning that your files and photos have to be available when you want them. These companies have all achieved 99.99% uptime, so you have no worries about that. These non-negotiable items are such that they've already got them taken care of, like HIPPA compliance for business tiers of service as another example.
Other Cloud Storage Companies That Are Great
There are a few more cloud storage options that exist out there that are just as good as my top picks, but I didn't include them in the core list for three reasons. The first is that everyone knows of them, like Dropbox and Amazon Drive, and since you're here reading this, you probably don't want them recommended again.
The second reason is that you have to be wrapped up in their ecosystems to get the most (or any) use out of them, especially with Apple services. The third reason has to do with privacy. It's becoming obvious to everyone that these "big tech" companies don't have your privacy in mind. Most of them actually earn their profits by gathering and selling your data.
That final reason is the main one that stops me from featuring these specific ones at the top, but if you're already wrapped up in their ecosystems, you may find them more convenient. They are solid and reliable with well-designed apps, if you don't feel you have anything to hide:
OneDrive – this is a Microsoft service that integrates with Office 365, offers an offline mode, and has decent storage limits.
iCloud – this is an Apple service that has created a lot of embarrassed celebrities due account security issues. It's great for an iPhone, iPad, and Mac combo, and you'll have to sign up through an Apple ID.
Google Drive – this is a Google service. The interface isn't as polished as the others and while security isn't a concern, I don't really recommend using them for ethical and privacy reasons.
Since you'll be paying a similar price with any cloud storage company, you might as well go with one that's not known for harvesting your data and otherwise provides all of the same benefits, regardless of the device you own or the operating system it runs on.
Also, ignore JustCloud. Their plans are horribly priced for the tiny bit of storage you get, and then you still need to add-on extra services to get access to features you'd get for free with other companies. You'll see them recommended a lot simply because they pay big commissions to marketers.
How Do People & Companies Use Cloud Storage?
Individuals and companies use their storage in ways, whether for personal or business use, that you may not have thought of yet. Here are the most common ways we take advantage of this technology that might make your life more convenient:
Simple Backups – Though many people treat their cloud storage as a backup in its own right, businesses have an expectation that the company is performing their own backups so there is redundancy of data and a disaster recovery method available. This should be done automatically on a regular, adjustable schedule, in a way that we never have to interfere with the process. It just works. So now we have storage and a safe backup of sensitive files all through one service.
Extra Storage – Many people in their personal lives use this storage to free up space on their devices, and that's a completely valid use. Businesses may also use it as a "cyberlocker," a place where certain files a stored away from prying eyes and only accessible to those with the right clearance levels. It's a huge bonus for everyone that these files are then accessible from anywhere.
File Syncing – Remember when we used to carry USB sticks around, burn CDR's, and even carry floppy disks? Those days are gone and there's an even bigger benefit. With file syncing, we can edit a file from our phone while on the go, get home, and the newly updated version is already synced up for use on our laptops. The convenience offered by this can't be overstated.
Team Coordination – If you've ever worked in an office, you understand the pain of sending file attachments through email and hoping you have the most up-to-date version. With the cloud there is only one version of a file and it's always up to date, and everyone works on that same file. The amount of confusion and wasted time this removes is priceless for productivity.
Access Levels – In addition, not everyone in a company (or your family for that matter) needs access to the same files. Some are sensitive for legal reasons or contain information you'd rather keep private. Members in a cloud can have access levels assigned to their accounts, locking them out of where they don't belong.
File Versioning – For web developers and programmers, being able to archive every past version of a file means you can quickly roll back to one that doesn't have a critical bug. It means you can remind yourself of how an earlier iteration of the code worked. And it means you can distribute work and then bring the changes into the main fork when ready.
Offline Access – You can download the current versions of files from the cloud so you can have steady access to them even if you're not connected to the internet. When you have a connection again, these files will automatically sync back to the main storage so you'll always have access to the most up-to-date version from other devices.
Learn More:
What is Cloud Storage?
Pros & Cons of Cloud Storage
Common Uses for Cloud Storage
How Much Cloud Storage Space is Right for Me?
Is it Possible to Migrate to Another Cloud Storage Provider?
Conclusion
With all of the dishonest reviews out there, incentivized by high referral commissions, it's hard to know who's actually one of the best cloud storage providers or not. I've used these companies in real life many times over, in my professional and personal life. I even used the bad ones, and trust me, it's not fun.
I stand by my top picks as the top quality choices for you, your family, and your business. I'm so intertwined in this industry I even know when a company gets bought out and their quality tanks, in which case I'll remove them from the list.
I say this to ensure you that the list is current, accurate, and based on real world experience. You can use any of them with full confidence.