The ability to stream just about any piece of media that's ever been created, from your pocket, anywhere you are in the world, is simply incredible. It's something that we tend to take for granted…
Until we're wanting to listen to music without chewing through our data, or when we don't have a great connection.
We used to load up our devices with mp3's, like the early iPods, before streaming audio was even a thing. Then, everything went to the cloud and we could stream songs on apps like Spotify, Apple Music, or Pandora. But now, sometimes, it's nice to have those songs cached on your device so that you don't need an active connection to the internet in order to enjoy them.
Since phones these days have a lot more storage than they did back when we used to store our music files on our phones, it makes a lot more sense to keep some media on your phone in case you run out of data and still want to listen to music.
Here's a small collection of curated apps that cache music for free that you can use on either an iPhone or an Android device, or maybe even both!
Are There Apps That Cache Music for free?
Yes, there are apps that cache music for free. You don't need to have a Spotify premium account or other paid services just to cache audio files on your phone or other device.
Our Picks: The 3 Best Apps That Cache Music for Free
1. AudioMack (iPhone, Android)
Download AudioMack (Links open in new tab: Google Play, Apple App Store)
AudioMack is a music downloader app that lets you cache music on your phone for free.
It's a simple and straightforward app. Note that it also offers in-app purchases to unlock additional functionality and features, but if you're looking for an app that you don't need to pay or subscribe to and you just want to download some songs from apps or the internet onto your phone to store and listen to, then definitely check out the free version of this music caching app.
Features:
Cache songs from iTunes, your music library, and additional sources.
The visualizations are an awesome added bonus that gives you intense visuals to look at while enjoying your library of songs.
You'll be able to play songs in the background while you do other things on your phone. This seems like an obvious feature, but some apps are missing it.
2. Evermusic (iPhone)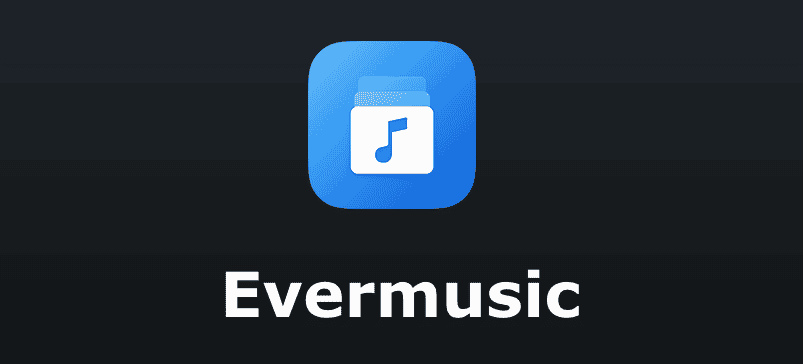 Download Evermusic here (Apple App Store link, opens in new tab)
Evermusic is a music app with a lot of features, including caching, that is available on iPhone.
Evermusic has overall positive reviews, nearly 60,000 of them, in fact. It's a very popular player, which also highlights the number of people who are looking for this feature in particular and that want it from a free app.
Most paid music players will offer offline play as an option, but the whole point of this article is to highlight music apps that have offline mode for free.
Evermusic gives you cloud storage for your audio files, but that will require an internet connection. However, you can download specific songs or playlists in offline mode, and listen to them anytime. So, when you do have an internet connection, it's easy to add new songs from your archive to listen to when you're offline.
3. Offline Music Player
Download Offline Music Player here (Google Play store link, opens in new tab)
Offline Music Player is an Android app available on Google Play. This free app has a score of 4.7/5 stars and over 5 million downloads, so it's a pretty safe bet for Android users who are looking for an application to cache their music for free.
In addition to the basics like letting you save songs to your phone so that you can play them anywhere without an internet connection, you can also scan your devices for local music files to import, you can play a variety of different audio file formats, and you can manage playlists.
Offline Music Player can also display lyrics and has some additional features you'd expect from a premium player – and it's free!
How to listen to music for free without data:
Spotify and competing music streaming services are great, but they use data. Spotify allows you to download songs and save them to your device so you can play them without using your internet connection, but that requires a premium account and isn't possible with the free version.
Helping you enjoy your music without an internet connection is why we've put together this article to offer solutions for how to listen to music for free without using your phone's data or even WiFi.
If you don't want to use any of the apps that were featured above, there's still another option!
You can simply transfer the audio files onto your phone's storage, and play them from there. This is the least convenient way to do this, and it requires you to already have the audio files. So, if you're hoping to take songs off a streaming service and offline them, this method isn't for you, you'll need to use one of the aforementioned apps.
Otherwise, have your audio files handy, and connect your iPhone or Android device to your computer. Open the phone's storage, and transfer the audio files over. The process will vary a bit from phone to phone, but it shouldn't take more than a few minutes once you've got the hang of it.
Which App Is Best For Listening To Songs Offline for Free?
We ranked Audiomack as our number 1 app for listening to songs offline for free, but there are a lot of good choices. There are other options that weren't included on this list, too, because you really only need one and our top 3 picks are all solid options.
None the less, if you're still looking for the names of some other apps that can cache your music because you like to try out of a lot of different options, here are some more names that you can check out:
Final Thoughts on Apps That Cache Music for Free
Even if you typically stream your songs, it's still a good idea to have some playlists kicking around that you can listen to anytime – even without an internet connection.
If you're somebody who needs music to get through your day, then setting up one of these apps will be well-worth the small time investment – plus they're free.
Even if you don't listen to your cached songs very often, it's still a bonus to have the ability to pull them up if there's a power outage and no internet, or you're somewhere remote without stable internet, or you run out of data, and a bunch of other examples.
All of the apps featured on this page are very straightforward and easy to use, just download them, open them, and they'll guide you the rest of the way.
The ways that we listen to music have changed, and continue to change, but one thing that stays the same across every generation is putting on the right song and just getting lost in the music. Don't catch yourself unable to play your faves – use a music caching app on your iPhone or Android device so that your favorite songs are only a tap away, even when you don't have access to the internet.