The best cloud hosting providers offer various combinations of core features that the lesser companies do not. Having been in the cloud and web development industry for over 15 years now, I've used them all. And I have to tell you some things…
Quick Overview
Below is a quick look at my top picks. None have any glaring weaknesses but each does have a strength that they excel at, which I point out. You can click any of the orange links to visit the company's site.
The 5 Best Cloud Hosting Providers, Period
If you're curious as to how I've made this selection, I explain it all below and also give a warning about false reviews. But for now, let's take a look at the best options and what they offer based on my actual, real world experience working in this industry.
Liquid Web
Liquid Web has everything going for it that you'd expect, but where they really excel is speed. They've hired independent 3rd party teams to measure them against others and they beat Amazon AWS, Rackspace, and many others. You get cPanel/WHM or Plesk Onyx as an interface if needed, dedicated IP addresses, free Cloudflare CDN usage, DDoS protection, managed servers, and a firewall.
Though you can also choose Windows hosting, here are their three of their Linux options. They do have higher tiers if needed.
| | Linux 1 | Linux 2 | Linux 3 |
| --- | --- | --- | --- |
| Price | $29 /mo | $49 /mo | $69 /mo |
| Processor | 2 Cores | 4 Cores | 8 Cores |
| Memory | 2 GB | 4 GB | 8 GB |
| Storage | 40 GB | 100 GB | 150 GB |
| Bandwidth | 10 TB | 10 TB | 10 TB |
| CDN | Free | Free | Free |
The extras they offer you are full featured, but would mean nothing without backups. They offer free local backups and you can add on cloud backups as well. I've had zero complaints with Liquid Web on my end over the years. One of my buddies runs a site that gets over a million visits per month now and is almost entirely pictures and it loads incredibly fast even without lazy loading. It honestly blows my mind. Check them out if speed is a big deal to you.
Cloudways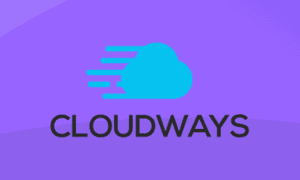 Cloudways is pretty incredible. I've worked with them many times and actually just wrapped up with another client that's using them. They're like a "Platform as a Service." You order a managed hosting package with them and then their software sets up your needs with an "Infrastructure as a Service" company. Your choices are Digital Ocean, Linode, Vultr, Amazon AWS, or Google Cloud.
Below I'm showing you three of their four Linode packages as an example.
| | Linode 2 | Most Popular | Linode 3 |
| --- | --- | --- | --- |
| Price | $24 /mo | $50 /mo | $90 /mo |
| Breakdown | $0.0333 /hr | $0.0694 /hr | $0.1250 /hr |
| Memory | 2 GB | 4 GB | 8 GB |
| Processor | 1 Core | 2 Cores | 4 Cores |
| Storage | 50 GB | 80 GB | 160 GB |
| Bandwidth | 2 TB | 4 TB | 5 TB |
What's great is they handle all of the payments with these other services and you work only with them. They have their own interface which is fantastic. Usually I groan when I see these but not with Cloudways. They offer free migrations, free SSL certificates, solid state drives, built-in caches, and the works. If you want it, they have it. Check them out!
Knownhost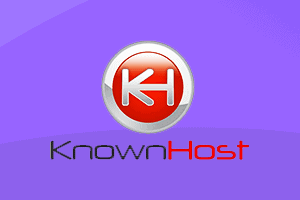 I'm a huge fan of Knownhost and use them for all of my personal projects (including this one). The reason is, they deploy your server and you're up and running in minutes, and then you never have to contact them again because the servers are fully managed. If at any time you need to talk to them for help with something you want to change, they get it done incredibly fast. They have the best customer support I've experienced, hands down.
Below are their current cloud hosting packages. About once a year they give everyone free upgrades as they grow their infrastructure.
| | Cloud-1 | Cloud-2 | Cloud-3 |
| --- | --- | --- | --- |
| Price | $50 /mo | $63 /mo | $95 /mo |
| Processor | 1 Core | 3 Cores | 6 Cores |
| Memory | 2 GB | 4 GB | 8 GB |
| Storage | 75 GB | 125 GB | 200 GB |
| Bandwidth | 2 TB | 3 TB | 4 TB |
| Uptime | 99.99% | 99.99% | 99.99% |
Knownhost also boasts the "best uptime on the planet" and I have to agree. My servers stay up for years at a time until I need to gracefully reboot to update some software. And that happens within 15 seconds. I have zero unscheduled down time at all. These guys get my business. I know you'd be happy, too.
Kinsta
I realize a lot of you reading probably just want to host a WordPress site (or a dozen) and would like a host that's tuned for that purpose. There's many out there but Kinsta takes the lead. They place your sites across the Google Cloud Platform for you, fully manage the servers, offer free migrations, daily backups, and has security included out of the box. Instead of metering your storage and bandwidth, they meter your WordPress installs and visitor analytics. This can work out in your favor most of the time.
Like others, they offer many packages. I chose to show you a spread from the light, medium, and heavy sides:
| | Starter | Business 2 | Enterprise 4 |
| --- | --- | --- | --- |
| Price | $30 /mo | $200 /mo | $1,500 /mo |
| WordPress | 1 Install | 10 Installs | 150 Installs |
| Visits | 20,000 | 250,000 | 3,000,000 |
| Storage | 5 GB | 10 GB | 200 GB |
| CDN | 50 GB | 100 GB | 1,000 GB |
| Backups | 14 Days | 14 Days | 14 Days |
Their MyKinsta dashboard is extremely nice. You can see your bandwidth usage, site analytics, billing cycles, and everything else all from this top-notch panel. I have another buddy that swears by them, especially for the security and speed. The couple clients I've had that use them tell me they're extremely pleased, and my own experience left me more than impressed. If you're a WordPress website publisher, give Kinsta a serious look.
InMotion Hosting
I've included InMotion Hosting as, in my mind, a similar offering to Knownhost above. It takes minutes to gain access to your new server and you don't have to interact with anyone ever again. You get enterprise hardware, all of the security features expected, full server snapshot backups, and really low-latency speeds.
They currently have three cloud offerings, which I've included in full below:
| | Cloud VPS-1000 | Cloud VPS-2000 | Cloud VPS-3000 |
| --- | --- | --- | --- |
| Price | $21 /mo | $42 /mo | $69 /mo |
| Storage | 75 GB | 150 GB | 260 GB |
| Bandwidth | 4 TB | 5 TB | 6 TB |
| Memory | 4 GB | 6 GB | 8 GB |
| IP's | 3 | 4 | 5 |
| Backups | Daily | Daily | Daily |
You can choose your operating system upon deployment and whatever software platforms you prefer, get daily backups (huge benefit!), have several IP addresses for privacy, and host unlimited sites and domains. They play the game the way I like it. Just give me a server and let me get to work! Check them out if you want a more traditional hosting environment but on the cloud.
How I Chose the Best Cloud Hosting Companies
The main criteria I used was my own satisfaction with the service, not only in actively using it but also how it performed for my own and my clients websites. There's the obvious things like up-time, memory, bandwidth, etc. But there's some key components you don't see others mention because they haven't actually logged in and used them. I include those here as well:
Price – The companies prices have to be competitive. I don't care if you're a small business or large corporation. I don't condone price gouging, especially when the cloud should be so much cheaper than traditional hosting methods.
Focus – They need to focus on cloud hosting and being the best at this one thing. These combo registrars almost always fall short in both areas, but especially hosting.
Plans – A company should offer fair tiers of plans without price and resource anchoring tricks. Everyone should be accommodated.
Memory & Storage – The amount of RAM offered as well as data capacity should be sufficiently high that they aren't a worry for 95% of customers. The other 5% probably should have chosen a higher tier package to begin with.
Bandwidth – The allotted bandwidth amount should be unmetered. You shouldn't be punished for being successful. If a company does meter bandwidth, it should be a reasonable amount where few will reach the cap. The price to upgrade should then be fair.
Ease of Use – Each company needs to offer an interface, like WHM, cPanel, or their own custom GUI. This is critical in my opinion.
Managed Hosting – In the same vein, a company needs to fully manage the server and software on it. If they don't, which not everyone wants, they need to be outstanding in every other way.
Customer Service – Finally, a company can't have crappy outsourced customer service. It has to be in-house, fast, and effective.
Anything not mentioned, like security, is non-negotiable and pretty much every company offers that or they wouldn't survive. But it's these 8 points that determined who I chose as the best while also operating with the assumption that almost everyone reading this wants to host a website or an application they've built but don't want to deploy and manage the server.
Please Be Aware of the Game Out There
You could easily say the same about me, I know, but let me warn you. Most websites out there reviewing these services are in it for the money only, meaning they make their selection of which cloud hosting companies are the best based on how much they're willing to pay the reviewer per referral.
I have no personal animus against these companies, but when you see certain options topping the other lists, you know the rest is probably not truthful, either. Some of those include
HostGator – bought by EIG and the quality of service went way down
1&1 IONOS – known for their high advertising budgets and low quality service
BlueHost – another EIG "masterpiece" with high payouts
There are others but those are your main culprits. Please be safe out there. When I refer you to a cloud host, it's because I know they are the top choice for you based on my experience in the work force. I don't know how these other guys sleep at night.
The Benefits of Cloud Hosting
If you are on the fence, wondering if you should be using a traditional hosting option like a shared server (please, no!) or a virtual private server or dedicated server, let me explain why you should join the revolution of the newest evolution in internet architecture.
The four core reasons are: Reliability, Scalability, Load Balancing, and Utility Style Prices.
Reliability isn't just about security. It's about redundancy, safe backups, and disaster recovery. Because your files are stored multiple times across many data centers, they are not only safe but can be quickly sent to you users faster from these various locations.
Scalability refers to the fact that as soon as you have an unpredictable spike in traffic or resource demand, the virtualized server can provide whatever you need without you asking for it (unlike traditional setups). Nothing sucks worse than having an article go viral and your server crashing when you should be making money instead.
Load Balancing helps you from crashing without needing to burn up more resources. Because your files are distributed across many servers, so is the resource demand. And if one server is taking on too much of a load, this will be detected and off-loaded to another server that contains the same files or database.
Utility Style Pricing is why you get more of everything at the same prices of other types of hosting. Companies are charged or charge you based on what you use (like a water bill) instead of a set fee. This can be done by actual usage but more commonly by time, since the resources are allocated to you for that time block anyways. But at the end of the day, it's cheaper for everyone involved.
Learn More:
Is Cloud Hosting Faster Than Other Types of Website Servers?
Is Cloud Hosting the Same as a Content Delivery Network?
Conclusion
With so many options out there and incentivized, dishonest reviews, it can be hard to know who's really the best cloud hosting provider or not. I've actually used all of them that are noteworthy, including the bad ones that get mentioned a lot as being good.
I stand by my recommendations above, wholeheartedly. I am also so intertwined in this industry that I know when a company gets bought out by another one. I know when the quality of their service changes. If that happens to my best picks, I'll be the first to mourn and remove them from the list.
That means my picks above are current and based on real world experience. You can use any of them with full confidence.